FARKLE MARKET & BIKE WEAR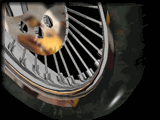 aka TOY STORES
F.A.R.K.L.E. = Fancy Accessory Really Kool Likely Expensive

According to URBANDICTIONARY.COM, the word FARKLE is used to denote a new toy or accessory for your motorcycle which represents a combination of "function and sparkle." These toys are are sought after in order to improve performance, safety, and comfort for the rider. This term is known well in the sport touring community.

"An enthusiast may be in the process of "farkling." The completed motorycle would be all "farkled up." Radar detectors, GPS, heated grips, and satellite radios are some of those farkles. Other accessories could be aftermarket seats, side and/or top cases or bar risers, which make the motorcycle more suitable for long miles."

WHO DOESN'T LOVE SHOPPING & THERE IS NO BETTER EXCUSE TO SPEND MONEY THAN BUYING NEW TOYS FOR YOUR BIKE & NEW THREADS FOR YOURSELF! HERE ARE SOME OF OUR MEMBERS FAVORITE PLACES TO INVEST THEIR EXTRA CASH.


---
===============================================================================

(in alphabetical order)



===============================================================================

ATTENTION SECTION:
===============================================================================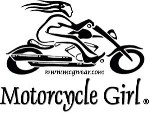 ---
===============================================================================




---
===============================================================================



---
===============================================================================