MEET OUR CLUB MEMBERS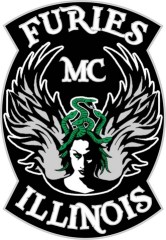 OUR MEMBERS ARE THE TRUE HEART OF THIS CLUB.
WE SUPPORT EACH OTHER, ON THE BIKE AND OFF.

WE ARE A GROUP OF INTELLIGENT, CREATIVE INDIVIDUALS
WITH A VARIETY OF GIFTS AND STRENGTHS. WE EXPLORE
OUR WORLD ON TWO WHEELS AND ENJOY MEETING OTHER
SISTERS OF CHROME ALONG THE WAY.

---
================================================================================
Are you yearning to know more about our Goddesses of Madness?
Just click on their names to gain access to the historical scrolls - if you dare...
================================================================================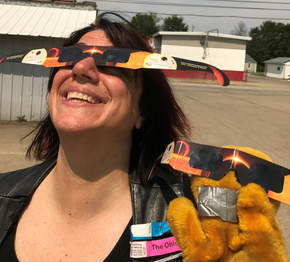 MJ
OFFICER - PRESIDENT

FOUNDING MEMBERaka MEGAERABikes: HARLEY & DUCATI
---
---------------------------------------------------------------------------------------------------------------------------------------------------------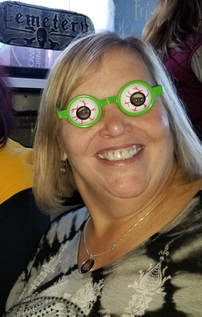 SUE
OFFICER - VICE PRESIDENT
FOUNDING MEMBER
aka TISIPHONE
Bikes: INDIAN & KAWASAKI
---
---------------------------------------------------------------------------------------------------------------------------------------------------------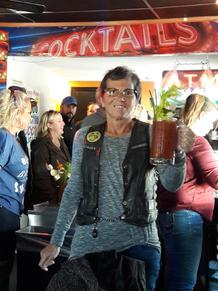 CARYL
FOUNDING MEMBER
Bike: HARLEY
---
---------------------------------------------------------------------------------------------------------------------------------------------------------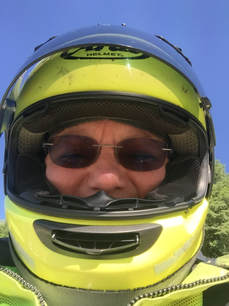 NADINEOFFICER - SECRETARY

FOUNDING MEMBERaka ALECTO, KICKSTAND, DR. GADGET, DOCBike: YAMAHA
---
---------------------------------------------------------------------------------------------------------------------------------------------------------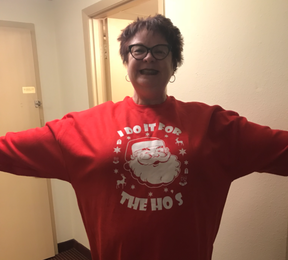 JANET
OFFICER - TREASURER
FOUNDING MEMBER

aka ROCKET

Bike: HARLEY
---
---------------------------------------------------------------------------------------------------------------------------------------------------------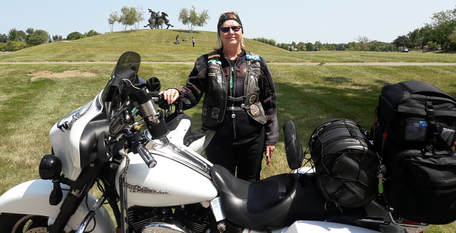 LISA
FOUNDING MEMBER

aka TOMTOM

Bike - HARLEY
---
---------------------------------------------------------------------------------------------------------------------------------------------------------

KATHIE
OFFICER - SERGEANT AT ARMS
aka
SPRITE, FANCY PANTS, BLINKER, TUMBLEWEED,
GHANDI
Bike: HARLEY
---
---------------------------------------------------------------------------------------------------------------------------------------------------------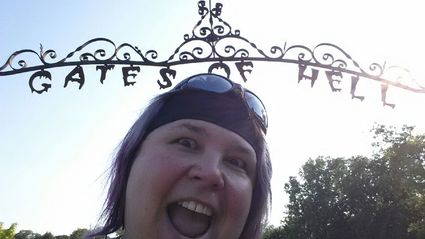 NORA

aka TROOPER, CORRODED PATCH

Bike: HARLEY

---
---------------------------------------------------------------------------------------------------------------------------------------------------------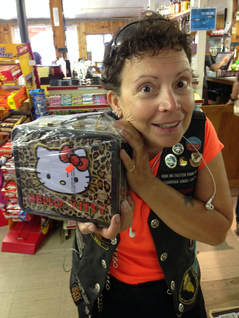 KITTY

aka TARNISHED PATCH

Bike: HARLEY

---
---------------------------------------------------------------------------------------------------------------------------------------------------------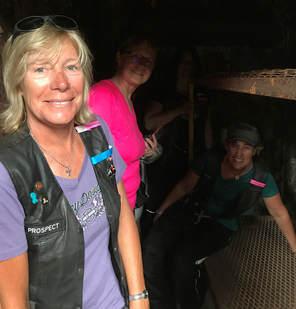 ANN
aka
SHINY PATCH
Bike: HARLEY
---
---------------------------------------------------------------------------------------------------------------------------------------------------------