ANCIENT CHRONICLES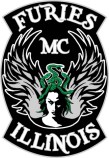 A HISTORICAL DOCUMENT CONTAINING VERY FEW FACTS, LACED WITH RUMORS, LIES & INNUENDO, COMPOSED WITH COMPLETE DISREGARD FOR RHYME OR REASON & CONTAINING SOME EMBARRASSING MUG SHOTS. ENJOY.

FURY CARYL

---
=========================================================================================

---------------------------------------------------------------------------------------------------------------------------------------------------------



FOUNDING MEMBER

ELGIN, IL

---
---------------------------------------------------------------------------------------------------------------------------------------------------------


CURRENT BIKE: 2014 HARLEY-DAVIDSON SWITCHBACK

FIRST BIKE: 1984 HONDA CB 450

DREAM BIKE: A PRE-1970 ELECTRA GLIDE


---------------------------------------------------------------------------------------------------------------------------------------------------------

FOND MEMORIES:

The first time I remember riding was back in Arkansas. A friend had given us an old dirt bike and when my sister and I wanted to get to town and had no wheels, we'd take the dirt bike. One of us would drive and one of us would hold on to the back and hold a flashlight to act as a "headlight." We'd drive 3 or 4 miles through the woods this way. I've always been a bit of a daredevil.

My first "real" bike was an old piece-of-crap Honda that my sister traded me for a refrigerator I had in my garage that she needed. That bike lasted about 3 days before it went to the dealer to be traded in for a Kawasaki 454 LTD. Flames on the tank, raked out front end, 2-up seat and sissy bar; I thought I was Easy Rider as I rode to the library and the grocery store and my volunteer meetings in the evenings! With 3 children under the age of 5, that's about all the riding I could fit in.

As I was getting closer to 40, and the kids were getting older, I decided it was time to get back on a bike again. This time it had to be a Harley. In 97-98, Harley's had a 2-year waiting list. I was lucky enough to find my Sporty in the classified section of my local paper. The woman who's husband bought it for her hated it! It had less than 200 miles on it, it was all black - I took one look, handed over the many, many hundred dollar bills, had a friend ride it home and a somewhat-patient boyfriend gave me riding lessons to teach me how to really ride and one day I just rode myself up to the DMV by myself and took the test, got my M-class and I've never looked back! My baby just celebrated her 13th birthday and I plan to ride her until she sports Antique license plates if not longer.


---------------------------------------------------------------------------------------------------------------------------------------------------------

2-WHEEL TRAVEL LOG

RIDING ABOUT 150 YEARS
27 STATES
GINORMOUS AMOUNT OF LIFETIME MILES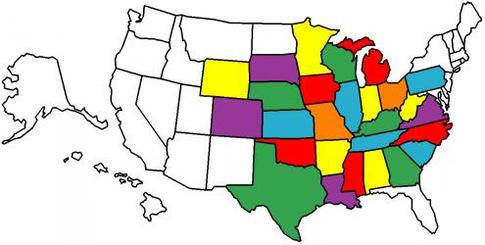 ---------------------------------------------------------------------------------------------------------------------------------------------------------

---------------------------------------------------------------------------------------------------------------------------------------------------------