IRON BUTT SADDLESORE 1000 (SEP 2010)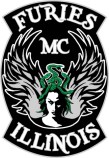 Wow! After talking about it for a couple years, we finally did it!
1000 miles in 24 hours!

It was quite an adventure and there are going to more of these in the future. Changed plans at the last minute and traveled straight south and were surrounded by 90 degrees and sunshine (the daytime portion, at least)!

---