MEETING LOCATION AND DIRECTIONS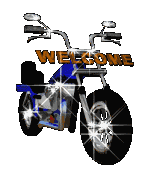 You are welcome to attend our monthly meetings and get to know us a little!

We meet on the last Wednesday of every month.

The first half of the meeting, from 7:00 - 8:00pm, is the
business portion and is private for FURIES ONLY.

The second half of the meeting, from 8:00 - 10:00 pm, is OPEN TO ALL!
At this time, we discuss educational riding topics, personal experiences, dine, and just chat up a storm.



If you are planning to stop by, please let us know to expect
you by using the form on the contact page to email us.

STOP IN AND SAY HELLO!

We have a private meeting room at:


ALLEY 64 BAR & GRILL
2001 N RAND RD
PALATINE, IL
---